Extinction Rebellion blocks London's iconic places
16-04-2019 02:04
On the first day of an "International Week of Rebellion" on Monday, several thousand activists carried out acts of civil disobedience to denounce inaction in the face of global warming.
Subscribers article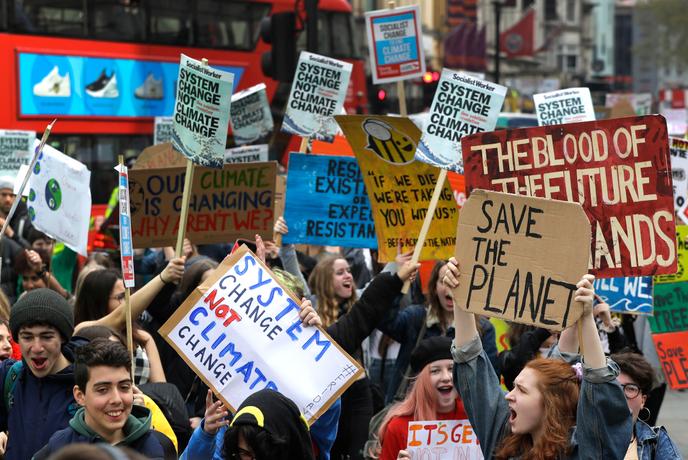 Suddenly, in the heart of London, on the emblematic crossroads of Oxford Circus, appeared a pink sailboat. An incongruous image, cutting with the traditional ballet of gray cars, black taxis and double-decker buses. As the traffic was diverted into the neighboring streets, the ship's sail unfurled and revealed a symbol: an hourglass inside the circle of the Earth, painted black. This emblem is that of Extinction Rebellion, a non-violent civil disobedience movement born at the end of October 2018 in the United Kingdom and present today in about fifty countries.
Monday, April 15, thousands of its activists blocked, in a festive and good-natured atmosphere, five major places in the center of the English capital – Marble Arch, Oxford Circus, Waterloo Bridge, Parliament Square and Piccadilly Circus – to force governments to act in the face of the ecological and climatic crisis. A broad action to mark the first day of an "International Week of Rebellion", organized in 80 cities in 33 countries, including Australia, Canada and Germany.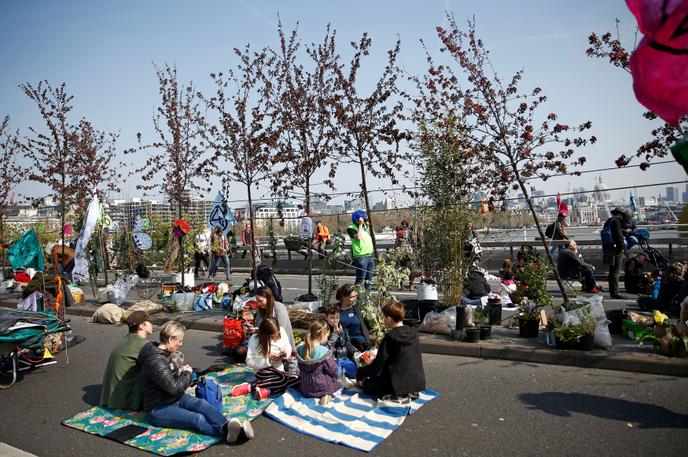 "Our idea is the escalation of disturbances"
"Our idea is the escalation of disturbances. If we manage to stop the car traffic for days, we will end up causing a crisis and the government will have no choice but to act "says Tatiana Jacout, one of the organizers of this horizontal movement followed by 130,000 people on social networks and supported by hundreds of intellectuals and scientists.
The militants of "XR" or "rebels", as they call themselves, expect from their leaders that they "Tell the truth", declare a climate emergency, reduce greenhouse gas emissions to achieve carbon neutrality by 2025, and create "citizen assemblies" to oversee this transition.
Article reserved for our subscribers

Read also
In the UK, the Extinction Rebellion movement is taking shock action to warn of climate change
For more than five months, these activists, who say they fear climate change more than the prison, are multiplying actions: blockades of bridges in London, spilling fake blood in front of Downing Street – where the prime ministers' residence is located – or disruption Brexit debates in Parliament by "rebels" only wearing panties or panties. In total, more than 200 of them were arrested, some of whom were tried, but no prisoners.
Read more...