meeting the mountains
26-01-2019 00:01
There comes a point every year for me, usually when the temperature drops, that I start reminiscing on the nice, warm days.  The good ole times when we'd be at the pool or the lake, or even on a beach vacation.
But right now I'm bundled up, two lattes deep, listening to Christmas music counting down the days til we get to go home and see our families.  So right now I'm going to embrace the cold.
I recently had a conversation with an old friend about living in a four-season city.  While there are tons of people out there that would be happy with having 70 degree weather year-round, I prefer my seasons.  Let me say, I do not like the super cold, and I also do not like the super hot.  (But doesn't that make spring and fall that much better when they finally come around?)   As much as my ideal day is a lot like "April 25th because it's not too hot and not too cold, and all you need is a light jacket", I cannot imagine a warm Christmas.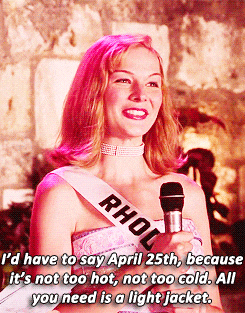 Now I haven't had very many white Christmases in my 27 years, but it has happened.  Snow on Christmas day is always magical, but seldom in my experience. But it's at least chilly!
Aside from Christmas, I appreciate the cold and snowy part of the year to be as short as possible.  "Well Callie, that's weird that you'd move to Colorado then.  It's always cold in Colorado, right?"  NOPE.  Denver gets 4 seasons.   And actually much milder winters and summers than the Midwest.  So I'm not really dealing with super cold or super hot here.  (Praise Jesus.)  But I didn't really know that about Colorado until we really started considering moving here.
Denver is a HUGE transplant city.  If you meet a Colorado native, it's like encountering a unicorn.  So it's often you find yourself in a conversation with someone that starts with "So what brought you to Colorado?".  I always give a one-word answer: mountains.  Because it really was that simple for us.  Okay not really that simple, but pretty much.
So what is it about the mountains?  I'm not really sure I could put it into words, but I can tell you about the first (and second and third) time I saw the mountains.
The first time was in January 2014 on a vacation to Gatlinburg, Tennessee with my husbands side of the family.  We had been dating for a year and half, and this was my first time attending family vacation with them.  That's a whole other story in itself, but I won't get in to that.  (Don't worry, it turns out okay.  We later get married.)  They had done a Gatlinburg/Pigeon Forge vacation a few times before, because it was easy for both Missouri and North Carolina family to get there.
Not only was it my first time on a Scoville family vacation, but it was also my first time seeing mountains.   The Smoky Mountains.  (I still don't know if there's an E in Smoky/Smokey).  Moving on… Now I was expecting pointy, snow capped mountains. Like in paintings.  Even in January, there wasn't much snow covering the Smoky's. (Gut says E, Google says no E).  And as it turns out, they're more of the hilly kind of mountains.  Way more round than I was expecting.  But still BEAUTIFUL!
I loved sitting outside on the deck, in a rocking chair with a blanket, drinking hot apple cider, facing the mountains.  Maybe reading a book, maybe not.  That kind of peace… the slow-down-and-relax-no-matter-what feeling.  Even if the days were busy or loud, looking outside and seeing the mountains calmed my heart.  And I knew then I desired that feeling in my every day life.
The next trip to the mountains was in May 2016.  Again the Smoky's.  I really don't know if we stayed in Gatlinburg or Pigeon Forge, but they're so close it's hard to remember.  This trip was different from the last because it was springtime. (I ♥ four seasons).  We hiked a bit more, and went white water rafting.  Regardless, the mountains still held that slow-down-and-relax feeling.  This time, instead of hot apple cider, it was a cold beer.  The weather was looking iffy, so the guys went out for a hike and I stayed back.  I grabbed my Mic Ultra and hopped in the hot tub on the deck, just as a storm was rolling in.  Looking out at the layers and layers of green mountains while rain was pouring down, I had the thought that most would in this scenario: "I could get used to this"…
A lot of conversations happened before our next trip to the mountains.  Where do we want to live?  Should we buy a house?  When are we going to start a family?  Do we really love our jobs?  The footnotes version of these conversations is this: we wanted to move out of St. Louis and if we didn't do it soon, we never would.  At the top of both of our lists was Colorado.  Kris had been there, but I never had.  I legitimately wanted to live somewhere that I had never been before.  So we obviously had to go there before uprooting our lives.
In March 2017, I visited the Rocky Mountains for the first time.  Kris and I spent two days driving between Denver and Colorado Springs to figure out if either city would be a desirable home.  We didn't even actually get up into the mountains on that trip.  But the fact that you can see the mountain range from pretty much anywhere in the city… YUP.  I want that.
Ultimately Denver was an easy choice.  And where we live now is in the perfect location- less than 15 minutes to the first mountain town and to downtown Denver.  It really is the best of both worlds.
I mentioned before that I haven't experienced too many snowy Christmas mornings.  But last year, we spent our first Christmas in our new city.  We had gone home early to celebrate with family, so we spent Christmas in Colorado.  We decided to venture up into the mountains that afternoon and I'm not sure I'd ever been happier to see snow.  We had lunch at a restaurant on Main Street in Breckenridge, and we watched the snow fall out the window; the streets were lined with lights and wreaths.  It was absolutely amazing.
So I'm keeping that image at the forefront of my memory as I'm choosing to embrace the cold these next few weeks.  And praying to see snow in the forecast on December 25th.  🙏
Read more...