And the Oscar host goes to….no one
09-01-2019 22:01
In the wake of the Kevin Hart twitter debacle, the Academy of Motion Picture Arts and Sciences have reportedly decided to go without a host entirely according to Variety
This is the first time in 30 years the show will have no host.
The only time this has happened was in 1989 where Rob Lowe opened with a musical act with Snow White.
Take a look to see how that went. The title seems to say it all.
The Oscars had already announced last year that it was cutting the show's run time to three hours and adding a new category for popular film which was met with criticism.
Here's, according to Variety, how the show will likely go sans host:
Barring an eleventh-hour pivot by the Academy — in the event that a superstar host materializes — the show producers are moving forward with a broadcast that will focus on starry skits and play up a high-profile year for music in film, thanks to likely nominees Lady Gaga, Dolly Parton, and Kendrick Lamar, one individual involved with the show said.
Ratings for the Oscars have been on a downward slope with less and less people tuning in. Just last year alone, viewership was down 19 percent from 2017 according to The Hollywood Reporter.
But having no host would move the show along at a quicker pace and give opportunity for presenters to have fun on camera. But I think the reason ratings are so low is that the broadcast drags on. We're watching to see who won so we can tell Auntie Jen to suck it because she thought Shape of Water wasn't going to win best picture and she owes you twenty bucks now and you have bragging rights at family dinners for an entire year.
This could be a good move making the show fun to watch again instead of seeing comedians try their best to appeal tot he Hollywood elite and everyday people with a forced awkward monologue in the beginning.
So until a host is actually decided, I think doing without is going to be the best option.
Unless…
They're looking for
a ghost host….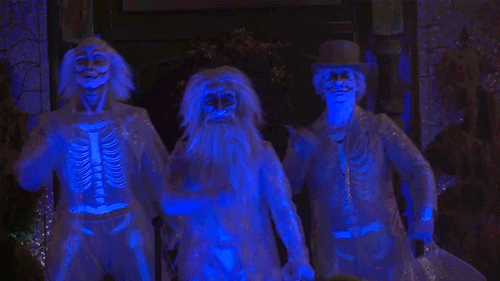 Read more...