Thousands of pounds for diggers who have destroyed the new Travelodge because of unpaid wages – The Independent
22-01-2019 16:01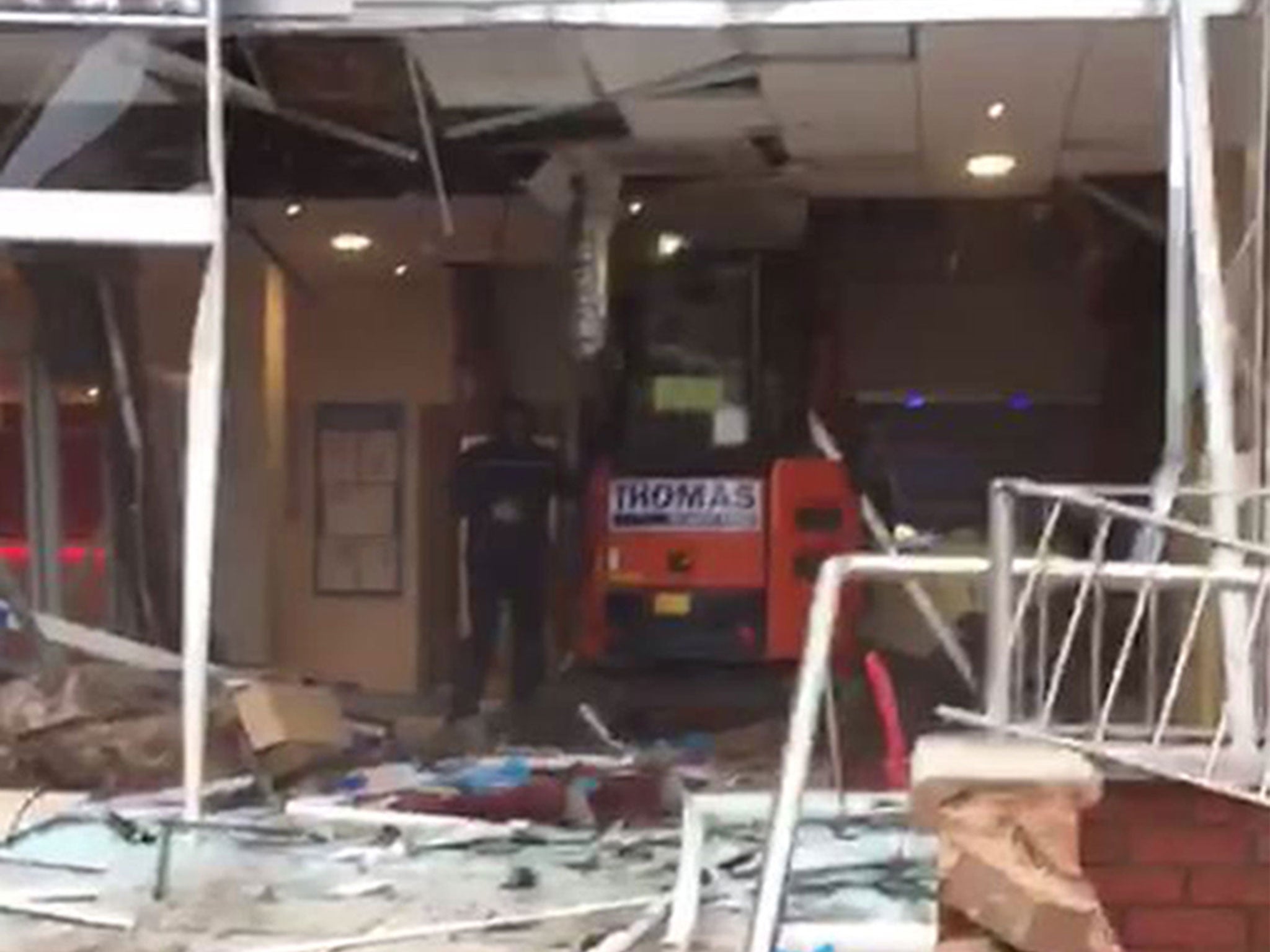 Thousands of pounds were raised for a backhoe driver who was filmed destroying the lobby of a new Travelodge in an obvious row for unpaid wages.
The police chase the construction worker after video material from the incident, which shows that the vehicle was repeatedly driven through the new hotel in Liverpool, has been shared online.
Other builders said the driver, who was owed £ 600 for his work on the project, was in a fit of anger because he had not received the money.
To join Independent heads
For exclusive articles, events and an ad-free reading for only
5,99 €
6,99 €
$ 9.99
a month
Get the best The Independent
With an Independent Minds subscription for only
5,99 €
6,99 €
$ 9.99
a month
Get the best The Independent
Without advertising – only for
5,99 €
6,99 €
$ 9.99
a month
Members of the public, however, have now decided to fund Crowdfund for the man, who will cover himself for covering his debts and any legal fees that may be incurred as a result of the damage.
More than 300 people have donated to the driver via GoFundMe, collecting more than £ 3,000 in less than 24 hours.
"Many people in the construction industry see themselves in a similar situation every week, and this guy has helped many craftsmen and workers get paid on time and work for themselves if they are [sic] really needed, "said the donation page.
"Any money collected here must be made available to the driver, primarily to help him with the legal costs and to help the driver cover any costs incurred.
"It's amazing to see how all the workers, families, and people all help support this guy after he's really committed to his own and his reward."
Construction workers on site at Edge Lane said the Travelodge was nearing completion when the man drove the excavator into the hotel.
"The handover was today, everything was complete, we had put in the last tile, cleaned up and made sure everything was perfect," said ceiling holder Samuel White.
"Then an idiot in a mini excavator decided to drive right through the building.
"There were a lot of workers outside of those who wondered about the floor and asked what was going on. The chief engineer ran around like a headless chicken, he was not happy at all. "
It is believed that the destruction took between 20 and 30 minutes before the man left the vehicle and ran away.
At the time, several construction workers were in the hotel, and the Merseyside Police said a man was being treated for eye irritation due to exposure to diesel, although no other injuries were reported.
Travelodge has refused to comment on the incident.
Additional reporting by PA
,
Read more...