X Marks the Spotify
07-12-2018 15:12
Christmas carols (December). Buddhist prayer. Indlamu. Mariachi. Michael Jackson. Drake.
The list is never-ending, but the point is that music is firmly rooted in every culture. It's a global phenomenon. Tribes that have no contact with the outside world have developed some form of music. Although it is estimated that music has been in existence for 50,000 years, I strongly believe that it's been a part of theHomo Sapiens culture since they first appeared 200,000 years ago in Africa (you don't think they were sharpening spears to a beat?).
Consequently, as with many things of variety, we've latched onto the different genres and artists and incorporated them as part of our identity. The esoteric becomes our pride. The esoteric helps us find our pride of people.
This complex relationship that music has with our identities seems to be best understood by Spotify. (Disclaimer: I have never used Google Play, Apple Music, TIDAL, etc. and this is just based on my understanding of the platform from other people who do have access). 
Here are some things to consider:
Which platform can I see what my friends are listening to right now?
Which platform can I see the artists and playlists that my friends are following?
Which platform came out with curated playlists first?
Which platform allows users (and brands, like this extremely cool playlist from fashion brand I Love Ugly) to curate their own playlists, share them with their friends, and have the opportunity to amass thousands of followers?
Which platform allows its artists to curate playlists for users to listen to?
(Hint: The answers to all these questions are Spotify).
Spotify treats your relationship with music just as seriously as you do and understands that whether you're just listening to music, writing and blogging about it, having the go-to party playlist with BANGERS, or producing it, that it is one of the many X-factors to being you.
Back by popular demand, and on brand with their approach to a personal service, Spotify has brought back Wrapped, which they say "allows you to rediscover and share the music and podcasts that formed your personal soundtrack in 2018."
The whole process is aesthetically pleasing and extremely personal (even though we know it's just an algorithm crunching numbers).
Look how simple that is (and spoiler: it gets better).
Also, notice how much they're stroking our ego and appealing to our sense of self (which will become a common theme) with their message: "Take a look at how you listened. Because no one listened exactly like you." It's daring you not to click the button to learn more. They've also cheekily placed the Not on Spotify yet? just below this to tease those users that are not Spotify users or subscribers.
As you're going through this process, their message is always directed at you: the unique individual. On page 3/10, there's an image of your favourite artist and a stat on how much you've listened to them. Spotify — now your biggest hype man — boldly declares that "You spent 16 hours with your favourite artist Kanye West, and the pleasure was all theirs." ALL THEIRS? ALL THEIRS? I doubt Yeezy is popping champagne over an Asian dude from Toronto listening to him for what is two-thirds of a day, but man am I going to roll with it.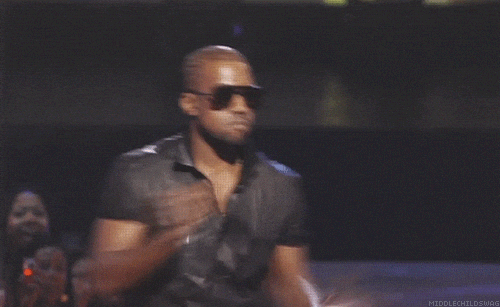 Spotify dutifully continues their newfound hype man responsibilities — calling our playlist special, complimenting our top tracks, showing us just how much we love a genre (percentiles) — in anticipation for its final ask.
But before the final ask, they give. They give you a playlist — and not just any playlist, no, no, no, that just wouldn't be enough for Spotify — they give you a playlist called the Tastebreakers, one that will "Start 2019 by broadening your horizons. We've made you a playlist of songs from genres and artists you don't normally explore – and we think you'll love it."
For me? You shouldn't have! It's a lovely playlist. They know that we love new music and sharing new music. Especially the "new" and "exotic". We love being the first.
Then they hit you with the final slide (the featured image of this post) and ask you to share it out because if you "don't post about it, did it really happen?" Oh Spotify, you. How you understand the fragile egos of this generation.
Now there are a number of people in my network sharing out images from their own Wrapped portfolio to broadcast their personality, their tastes, connect with their pride, demonstrate that they know music, proudly display how many minutes they've listened to — showcase their X-factor. Suddenly, the people without Spotify feel left out. And that's never a good feeling.
They've even given artists the opportunity to showcase their X-factor!
And this goes back to the point of Spotify understanding how intimate our relationship with music is. Apple at one point had a firm grasp on this dynamic but have gotten lost in their position atop the throne. It used to deliver experiences that would make the members of their in-group feel special. Now everything is about the status its devices provide rather than the experiences it should provide.
So Spotify, I raise a glass to you. Curated experiences aren't easy. You aren't going to please everyone. But thank you for trying. Thank you for providing such a wonderful experience to those of us that value music and hold it as an integral part of our lives. Continue innovating, but don't forget us. Because in this sea of providers begging for our attention, we're looking for those that can listen as much as they can talk.
—
Author's Note: I understand how controversial Kanye West is as a person, but can we separate him from the music he produces?
(Fun fact: My favourite Kanye tracks are Flashing Lights, All Falls Down, Diamonds from Sierra Leone, 30 Hours, Black Skinhead, POWER, and Runaway).
#0002.
Read more...