The Oy With the Reading Already (Gilmore Girls) Book Tag
09-05-2019 04:05
I can't even remember where I saw this, because it's been like two months, but I tracked down the original, huzzah! This one was created by Marshmallow Harmonies, so go check out their blog 🙂
I have a slight obsession with Gilmore Girls (husband would probably argue that it is, in fact, not a slight obsession, given how frequently I reference and quote the show, but that's beside the point), I live for books, so combining the two is pretty much perfect for me.
---
Luke: A Grumpy Character
My first thought was actually Scrooge, but I decided on Haymitch Abernathy from The Hunger Games series by Suzanne Collins because I don't really think about this trilogy much anymore, but Haymitch still has a special place in my heart.
Lorelai: A Fast-Talking Character
I absolutely adore Simi from Sherrilyn Kenyon's Dark Hunter universe, and honestly? If Lorelai Gilmore were a character in that universe, I think she would be a lot like Simi. Simi talks fast and she likes to eat (but Akri doesn't like it when Simi snacks on humans 😛 )
Rory: A Bookdragon Inside the Book
Temeraire from His Majesty's Dragon by Naomi Novik 😛 I'm not even sorry for using a literal dragon for this one, because Temeraire loves books and learning. I stand by my choice ❤
Sookie: A Character You'd Love to Have as a Best Friend
I. LOVE. Sybella! She's my favorite character from the His Fair Assassin series by Robin LaFevers, and I would love to have her as a best friend. She's smart, she's deadly, she's capable of being very kind, but she'll also tell you the cold, hard truth.
Emily: A Long-Term Relationship
I really had to think to come up with any relationship that didn't begin during the book, but then I spied Fates and Furies by Lauren Groff on my shelf and remembered that Mathilde & Lotto were together for like 25 years. This is not a love story, but it's all I could think of
(Psst! As of the 8th of May, this is $4.99 for Kindle!)
Richard: A Book You Go to for Comfort
You would think the obvious answer to this would be Harry Potter, but I'm choosing A Great and Terrible Beauty by Libba Bray. This is probably my most re-read book (and series) after Harry Potter, and I definitely find myself reaching for it when I need comfort in the form of an old favorite ❤
Jess: A Character He Would Hang Out With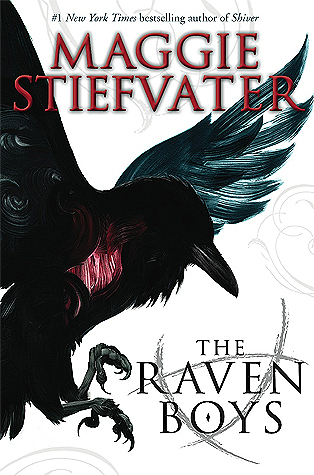 For this one, you pick one of Rory's boyfriends and then pick a character you think that boyfriend would hang out with. Honestly, who would Jess hang out with? 😂 Okay, I'm going with Adam from The Raven Cycle by Maggie Stiefvater. I feel like they could have serious/intelligent conversations, and also vent their frustrations about the rich and entitled.
Lane: A Character Who Plays an Instrument
I totally blanked on Rowan's name (Spellbook of the Lost and Found by Moïra Fowley-Doyle) and had to go look it up. Anyway, he plays guitar, and he's the most recent character I remember reading about who played an instrument.
Babette/Miss Patty: A Book You Told All Your Friends About
You guys, it's been over two years and I still will not shut up about If We Were Villains by M.L. Rio ❤ If you like dark academia, mysteries, Shakespeare, and possibly unreliable narrators, you need to read this.
Liz/TJ: A Book That Was a Mess of Emotions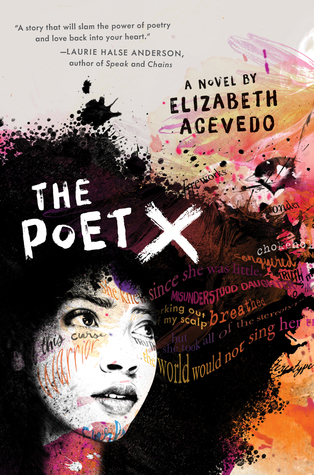 The first book that came to mind was The Poet X by Elizabeth Acevedo omg. You want to be punched right in the feels? Read this one. I rarely actually turn into a sobbing mess while reading, but I did for a few minutes with this book.
Paris: An Intense Reading Session + Book Read
Ooh I think I have to go with Down Among the Sticks and Bones by Seanan McGuire for this one. I read it for Dewey's last month and literally finished it minutes before the readathon ended. So, it was intense because I was trying to finish it for that, but also for the subject matter.
---
I don't know who likes Gilmore Girls, so no specific people tagged. But, if you like Gilmore Girls and you want to do this tag, I tag you! (And let me know you did it so I can check out your answers!)
Read more...